Hanford Airlines Lockheed 10A Electra NC16050 (c/n 1061)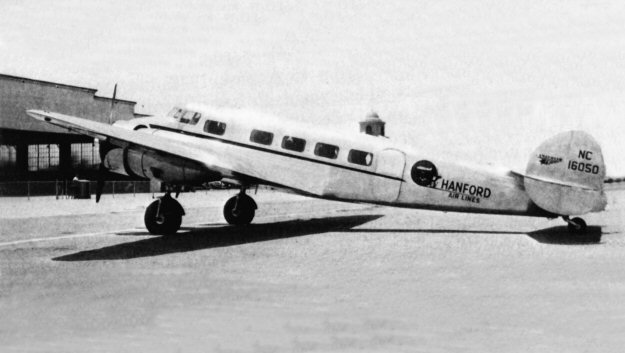 This poor image came from a Mid Continent Airlines house organ in 1947. Hanford changed its
name to Mid-Continent Airlines in August 1938 by which time it had acquired a route network
stetching from Milwaukee to Minneapolis and through the Iowa cornfields toWinnipeg in the north
and as far south as Omaha and Kansas City. Its first modern aircraft was the Lockheed Electra
which was replaced/augmented with the Lockheed Lodestar in 1939.