Hanford Airlines Boeing 40B-4 NC10352 (c/n 1433)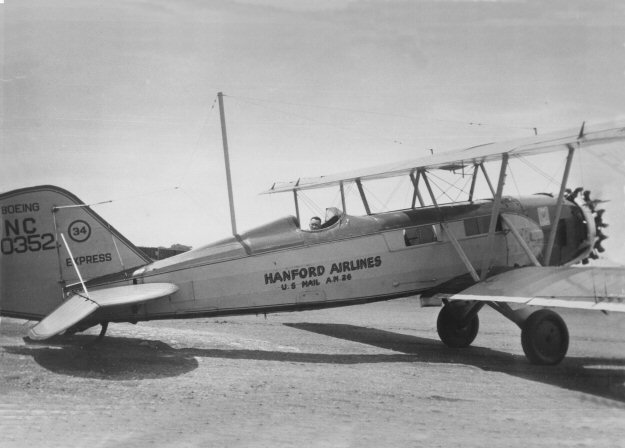 A.S. Hanford Sr. formed Hanford's Tri-State Air Lines in 1932 with a route from Sioux City to St.
Paul, using Lockheed Vega equipment. The line merged with Rapid Air Transport in 1933 and
for a while was known as Hanford-Rapid Air Lines. Following the cancellation of the Air Mail
contracts in 1934, and the subsequent re-assignment thereof, Hanford was awarded AM26 from
St. Paul to Omaha. The name of the company was changed at that time to Hanford Airlines. This
Boeing 40 was one of several used for the transport of both mail and passengers, the latter sitting
in a four passenger cabin between the wings, Fox Moth style.