Golden West Airlines Beech 99 N954SM (c/n U67)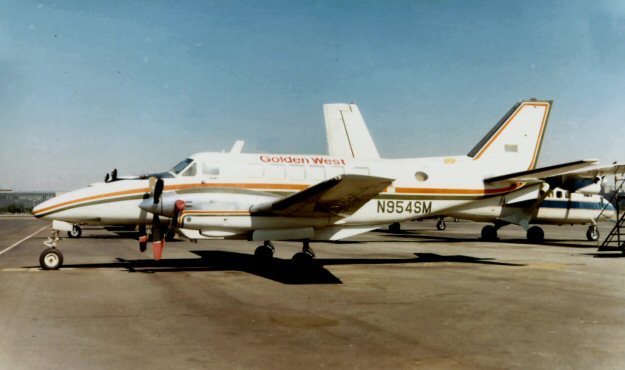 This Beech 99 came from Skymark Airlines, a Sacramento-based commuter carrier of the late
1960s. I am not sure if it was the intent of Golden West at one time to introduce this type as a
Twin Otter alternative or not. In the event it was sold off to Air Wisconsin after very little use.
I found it lurking among the Twin Otters one day at Long Beach in 1969.