Golden Pacific Airlines Beech 99 N551GP (c/n U78)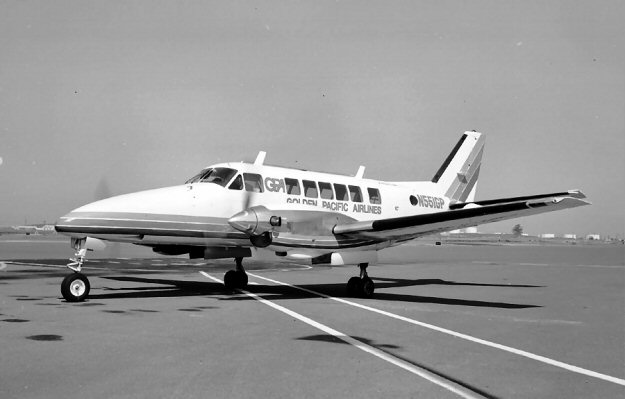 Golden Pacific ran commuter services from San Francisco to Merced, Modesto, Visalia, Santa
Rosa, Sacramento and Fresno. Bill Larkins' shot above was taken at Concord, a stop on the
Sacramento route. The airline was founded on 3 March 1969 and operated mainly Beech 99s
and Piper Navajos. The plan was to upgrade to the Convair 440 but by early 1973 the company
was in financial difficulties and folded before that ambitious scheme could take place. N551GP
was originally built as N7807N for Allegheny Commuter. When Golden Paicifc failed it went to
Vercoa Air Service as N7809R and later to Britt Airlines as N319BA.