Frontier Airlines Boeing 727-191 N7270F (c/n 19391)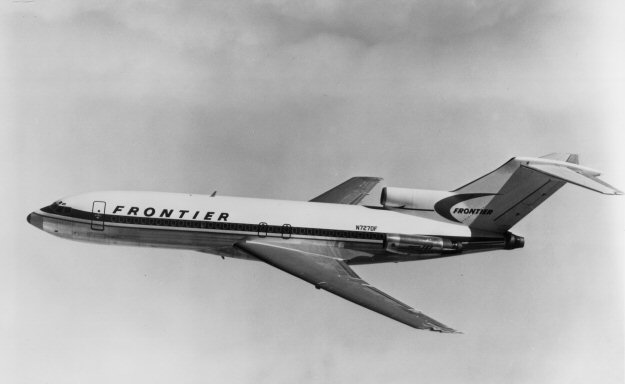 Frontier's first jets were five series 100s delivered commencing in September of 1966. Clearly
these aircraft were too large for the route structures involved, (Denver to Dallas; Denver to Las
Vegas) but Boeing at the time were experiencing design problems with the 737 and the whol;e
program had been delayed. Hence, without going to overseas manufacturers, the 727 was all that
was available for the short haul. As soon as the smaller jets were released, however, Frontier sold
off its 727-100s to Braniff. The airline did also opetrate four of the stretched series 200 727s
in the late 1960s.