Friedkin Airlines Cessna T-50 NC56609 (c/n unknown)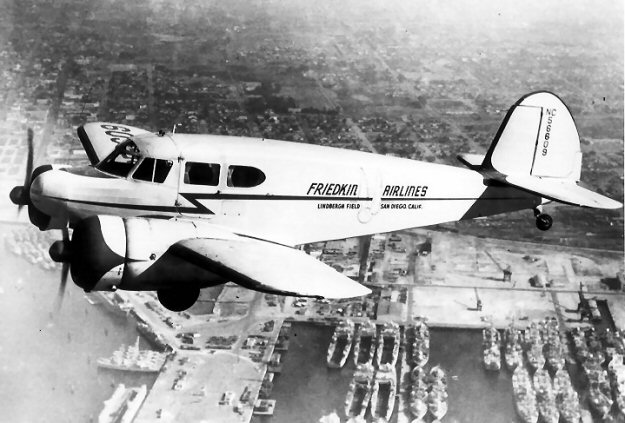 This converted UC-78 never did fly revenue scheduled services (at least, so far as I can ascertain)
and, as such, really should not be represented here. Founder Kenneth G. Friedkin sent me this shot
in the early 1950s. It was with aircraft like this that he ran his FBO and training operation out of San
Diego's Lindbergh Field from 1945 until 1949, after which he commenced scheduled services under
the name of Pacific Southwest Airlines, using DC-3s..