Florida Airways Stout 2-AT Pullman Unknown registration or c/n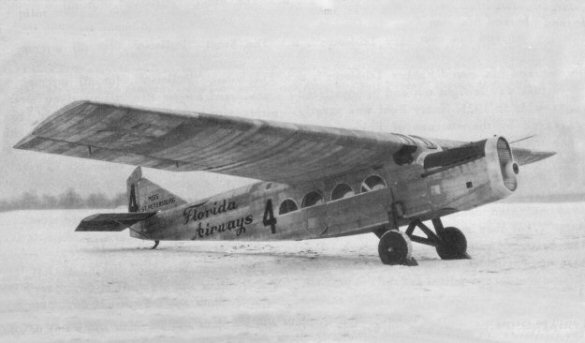 Inasmuch as Florida Airways was purchased by Harold Pitcairn, who in turn sold his
airline to North American Aviation, dba Eastern Air Transport, this ancient Ford can be
said to be a direct ancestoir of Eastern Air Lines. It was flown by Florida Airways on
their air mail route from Atlanta to Miami in 1925. This grainy image came from a Ford
Company publication acquired in the 1940s. They weren't too fussy in those days about
assigning registration numbers and, if this craft had one, it wassn't painted on.