Empire Airlines Swearingen SA226-TC Metroliner N105UR (c/n TC-321)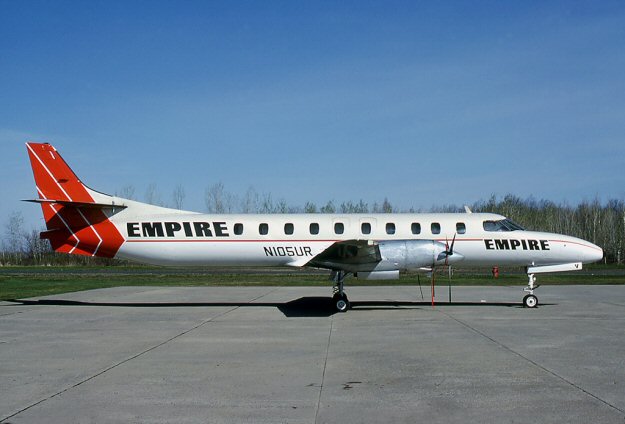 Empire expanded quite rapidly in the late 1970s by picking up stations abandoned by Allegheny.
The network soon extended from Buffalo to New York's La Guardia Airport and served a dozen
intermediate cities. A modest fleet of six Metroliners was acquired. N105UR is seen above in
this shot by Bob Garrard at home base Oneida County Airport, Utica, NY in May of 1981.