Ellis Air Transport Waco YKS-6 NC 16210 (c/n 4417)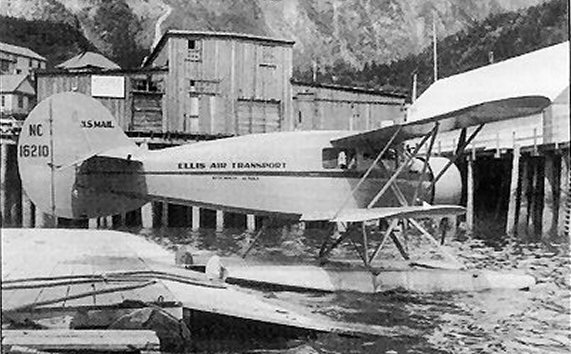 This was the aircraft with which Bob Ellis founded his Ellis Air Transport at Ketchikan
in 1936. Local services were provided throughout southwest Alaska. The above is a
reproduction of a Keith Petrich photograph, and I apologize for the graininess of it, but
characterize it in the "better than nothing" category.