Eastern Air Transport Stinson U tri-Motor NC12129 (c/n 9014)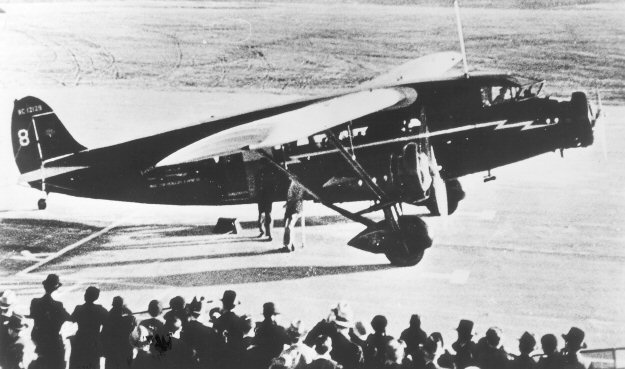 In February 1933 Eastern Air Transport purchased the routes and assets of Ludington Airlines.
This company had started in 1930 as New York, Philadelphia and Washington Airways with a
fleet of 8 Stinson SM-6000 Tri-Motors (the so-called Model T). They eventually built up
enough business to offer an "Every Hour on the Hour" schedule, and acquired at least one
larger Stinson Model U, the aircraft seen above. In 1931 the operating name became known
as The Ludington Line. This operation illustrated that, even then, possibilities existed for high
frequency, low fare air transportation, especially in that corridor. (There have been many
"Shuttles" ever since). Anyway, despite the fact that Amelia Earhart was a vice-president
Ludington was not looked kindly upon by the then postmaster general Walter Folger Brown,
and Eastern was awarded the air mail contract (despite their bid being some three times higher
than Ludingtons) and the latter airline folded, being then snapped up by EAT. This actually was
the downfall of Brown. All the Air Mail contracts were cancelled due to the corruption scandal
and the Army took to flying the mails. More on this on the page for the DC-2.