Eastern Air Transport Curtiss Condor T-32 NC12353 (c/n 21)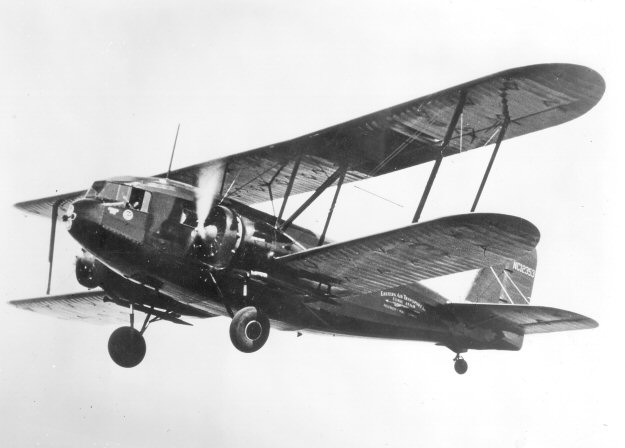 In 1932 Curtiss developed an all-new biplane airliner (despite the fact that Douglas and Boeing
were working on monoplane types at the time) and elected to name it after the earlier Condor.
It was, however, a c totally different machine and, although a biplane, incorporated many of the
then state-of-art concepts. American Airlines acquired a fleet of them when they purchased
Transamerican Airlines and Eastern Air Transport ordered five, one of which is seen above.
They offered a 12 hour service between New York and Miami. (It can almost take that long
today if one doesn't take a direct flight, opting for the cheaper hub-to-hub concept!).