Eastern Air Lines Lockheed L-188 Electra N5520 (c/n 1030)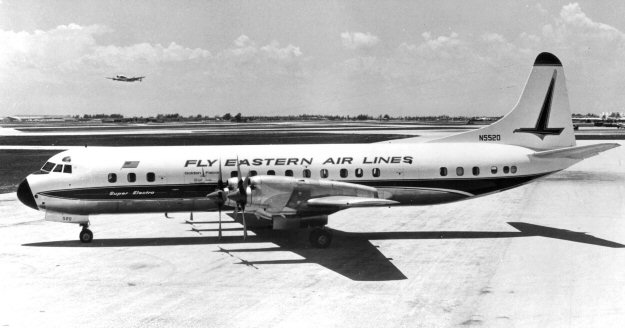 Eastern's first Electras were delivered at the end of 1958 and were flown by the airline for
approximately two decades. The above photo came from Eastern and illustrates the second
of many liveries which the Electras were to wear. Immediately below is a shot from the
Mike Sparkman collection of Electra N5524 in an experimental scheme dating from 1964.
Many Eastern people opted for this paint job over the 'hockey stick' as it retained the falcon
on the tail. However, Floyd Hall, the then new President and CEO of the airline wanted as
little of Eastern's past retained as possible, so the two-tone blue hockey stick was adopted,
a styling which was to remain until the end.. Incidentally, several other EAL types were also
painted in the 'stylized falcon' interim livery seen below. Bob Garrard took the photograph
at the foot of the page of N5528 at Port Columbus International in 1967 in full 'hockey stick'
livery. For the record, N5520 went to SAM Columbia as HK-1275 in 1971 and was broken
up in Bogota in 1977. N5224 (c/n 1036) went to Aerocargo SA as XA-FAM in 1972. It
returned stateside in 1979 and wound up with Northwest Territorial Airways as C-FNWY.
N5528 (c/n 1045) did spells with American Jet Industries and Hawaiian Airlines before being
sold to TRAMACO in Zaire as 9Q-CWT. It crash landed 120 km northest of Kinshasa in
1986 and was written off.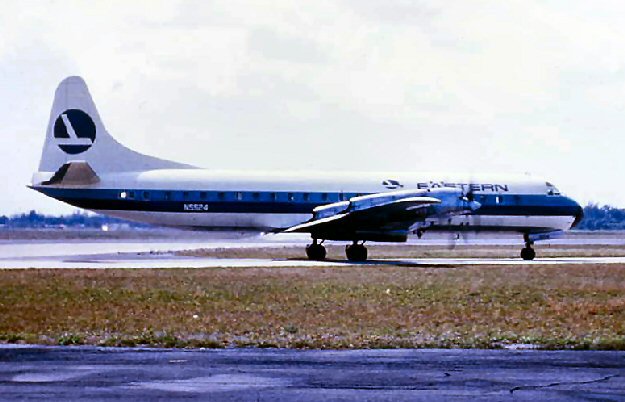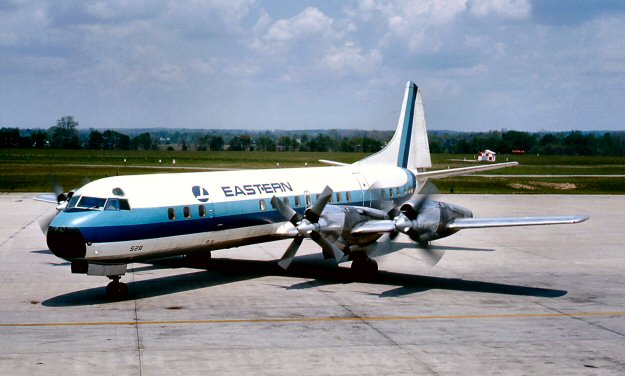 .