Eastern Air Lines Lockheed L-1049H Super Constellation N1006C (c/n 4802)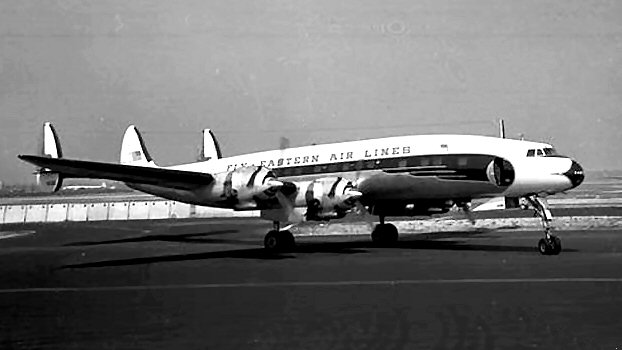 From the original print supplied by Mike Sparkman, this L-1049H appears to be N1006C. Six
of these Super Connie freighters were leased by Eastern from Seaboard and Western Airlines for
six months or so in 1957. They were N1005C through N1010C. Unlike Eastern's own L-1049Gs
the engine nacelles and cowlings were left unpainted on their -Hs.