Eastern Air Lines Lockheed L-1011 Tristar N316EA (c/n 1037)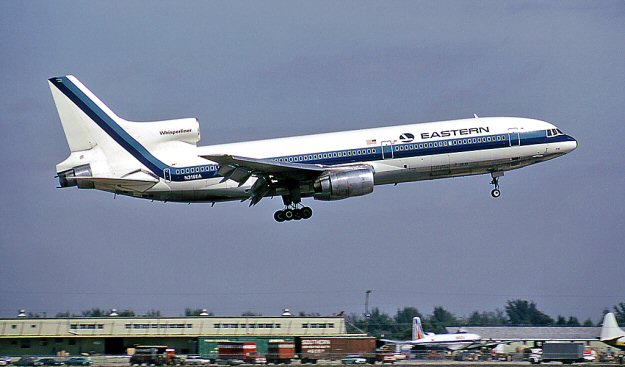 Eastern were a big operator of Lockheed's wide-body, deploying almost 50 of them at one time
or another, commencing in the early 1970s. They were designated "Whisperliner" as opposed to
the "Whisperjet" appendage given to Boeing 727s and DC-9s. The L-1011s were initially used
on the New York - Miami route. Bob Garrard's shot above was taken in 1974 as N316EA in
full white top livery (later changed to the all metal scheme) arrives at Miami International. It was
leased to Cathay Pacific in 1980 and later purchased by that Hong Kong carrier wherein at was
registered VR-HOB. Cathay sold it to Air Transat in Canada in 1996 as C-GTSY. It was
eventually broken up in 1999.