Eastern Air Lines Lockheed L-049 Constellation N86516 (c/n 2043)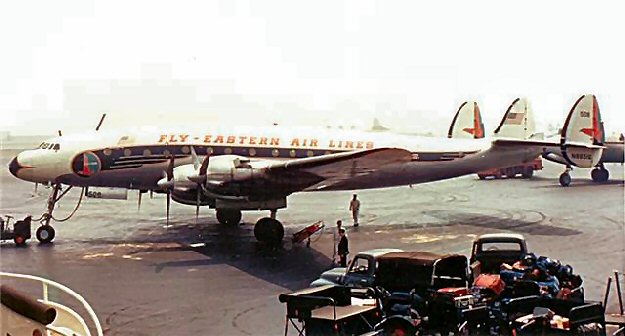 In 1956/57 Eastern leased ten Lockheed L-049 Constellations from TWA. One is seen above in
this image from the Mike Sparkman collection. Although on short-term lease (six months or so) the
aircraft were all painted in full Eastern livery, although they retained the TWA white top, as opposed
to the all metal finish on their own L-649s which never were white topped.