Eastern Air Lines Lockheed 10-B Electra NC14958 (c/n 1036)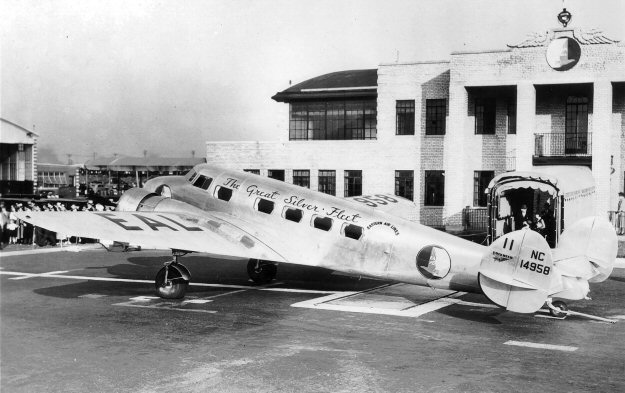 A modest fleet of Lockheed Electras was purchased in 1935 to augment the DC-2s. Because of
holding company North American Aviation's corporate affiliation with the Wright Corporation,
Captain Rickenbacker insisted that his Electras be powered by Wright R-975-E3 engines (rated
at 440 h.p.) in lieu of the Pratt and Whitneys fitted to most Electras. Eastern's Electras were
mainly operated on the airline's coastal run from Richmond to Jacksonville, Florida, via Raleigh
(where I now live), Florence, Charleston and Savannah.