Eastern Air Lines Douglas DC-9-31 N8916E (c/n 45733)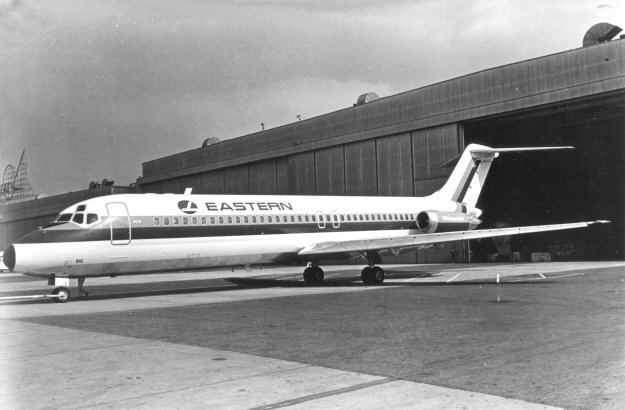 By 1965, new management under the leadership of F.D. Hall had managed to stop the hemorrhaging
of cash, and EAL turned the first profit in years. A feat which many industry analysts said couldn't be
done in ten years was done in two. However, by this time the company was acutely short of capacity
but fortunately deliveries of an initial order for 24 DC-9s commenced early in 1966. Acquisition of
these machines allowed EAL to service smaller cities with jet service for the first time. N8916E seen
above outside the manufacturer's plant in 1967 was the sixteenth DC-9 to be delivered and the first
(actually the prototype) of the slightly stretched dash 31 variety. It was scrapped in 1991 although
pieces of it were returned to the old Douglas plant in Long Beach for preservation.