Eastern Air Lines Douglas DC-8-61 N8774 (c/n 45894)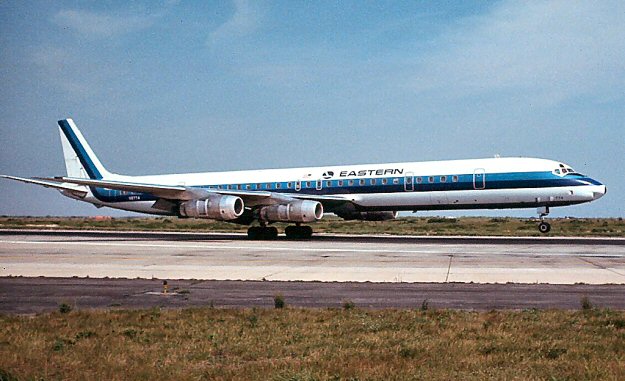 In the 1960s Eastern purchased four Series 61 DC-8s. This aircraft had a fuselage stretch of some
20 feet over that of the Series 51 and it certainly shows in the above image. Operated initially on the
New York - Miami run, they later were used almost exclusively on military charters. The nice shot
above was by Art Brett of Photovation Images and shows N8774 touching down at JFK in 1971.
For more about Art's images go to http://www.Photovation.net. This site has all sorts of interesting
photographs, and not just of airliners! Incidentally, N8774 was sold to Air Jamiaica in 1973,
becoming 6Y-JGG.