Eastern Air Lines Douglas DC-8 -21 N8607 (c/n 45428)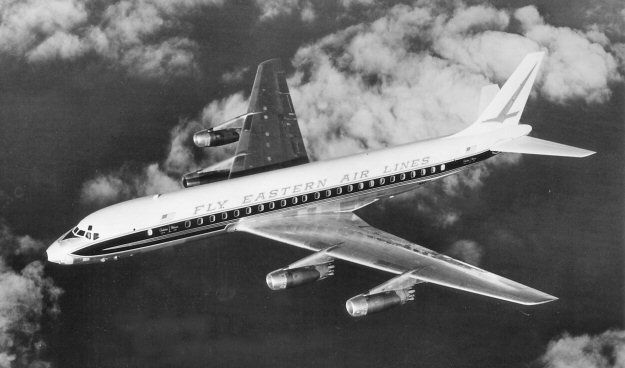 In 1952, when the British de Havilland D.H.106 Comet was making sensational headlines, Capt
Rickenbacker was in England hoping to order 35 of them, thus jumping the gun on other US carriers
to be the first to offer pure jet service. Unfortunately, as we know, things didn't work out that way
and, in the event, Eastern were rather late in ordering US made jets, the first DC-8 not entering
service until early in 1960. This particular aircraft was the one which crashed into Lake Pontchartrain
on 25 February 1964 after taking off from New Orleans Arport in bad weather.