Eastern Air Lines Douglas DC-6B N6121C (c/n 44688)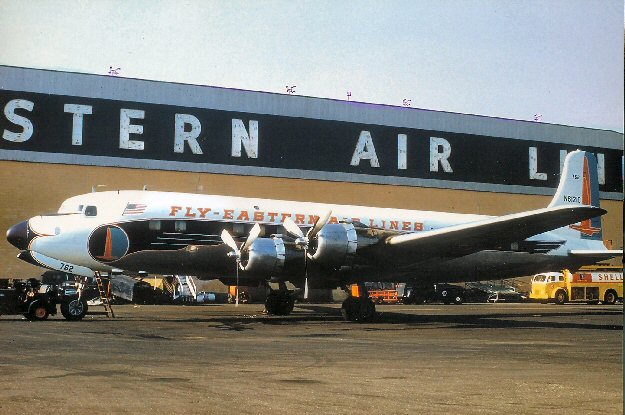 This rare image is from the Mike Sparkman collection. Eastern only had seven DC-6Bs and these
were leased and operated from 1955 to 1962 in mainly high density 102 seat tourist configuration.
Pursuant to that, N6121C was built early in 1955 for non-sked operator North American Airlines
(later Trans-American Airlines) in high density mode. In fact, when its lease with EAL was done
it returned to another non-sked, Twentieth Century Airlines. After a decade in the Middle East with
Trans Mediterranean Airways as OD-AEG it returned to the US in 1974 with Zantop International
Airlines as N90688, being finally withdrawn from use in 1981..