Eastern Air Lines Boeing 757 N508EA (c/n 22198)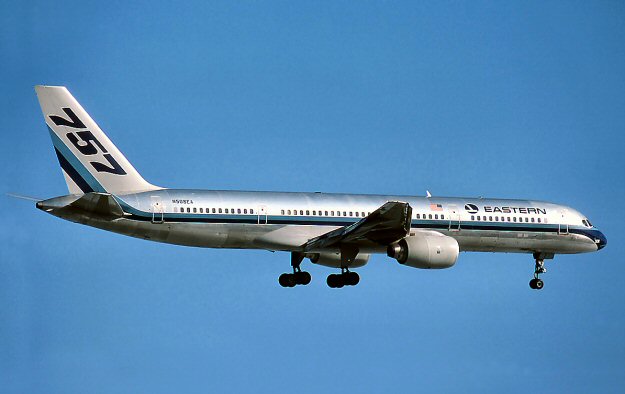 To replace their (by then) aging 727s, Eastern, in 1982, ordered a fleet of 25 Boeing 757s.
Service with the new airliner commenced on 1 January 1983. N508EA seen above was on
final approach into Washington national Airport in February of 1984 when this spectacular
shot by Bob Garrard was taken. Upon the demise of Eastern it, along with roughly a dozen
others went to USAir. N508EA was re-registered N603AU. The 757s were relatively easy
to "unload" to other carriers and very few wound up in desert storage.