Eastern Air Lines Boeing 727-225 N817EA (c/n 22554)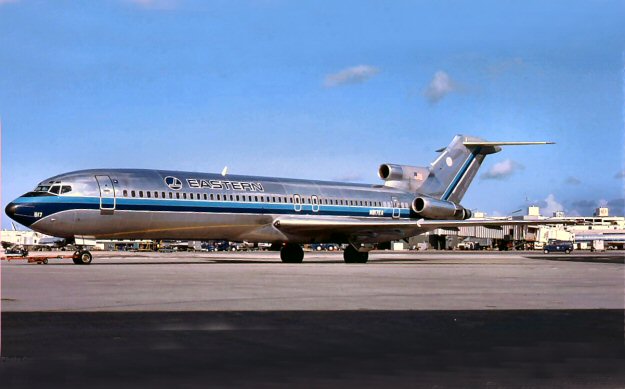 This shot taken by Ellis M. Chernoff at Miami in October of 1982 serves a dual purpose in this
chronology. First it indicates that Eastern also operated the stretched (and Advanced) 727.
Secondly it illustrates a livery first used in 1977 which eliminated the white top, prefering the
"all-metal" look, perpetuated, of course, by American Airlines. N817EA was quite new when
Ellis took this image, having been delivered to the airline in l981 Ten years later, when Eastern
folded, this aircraft went to Northwest Airlines..