E.W. Wiggins Airways Cessna T-50 N58147 (c/n )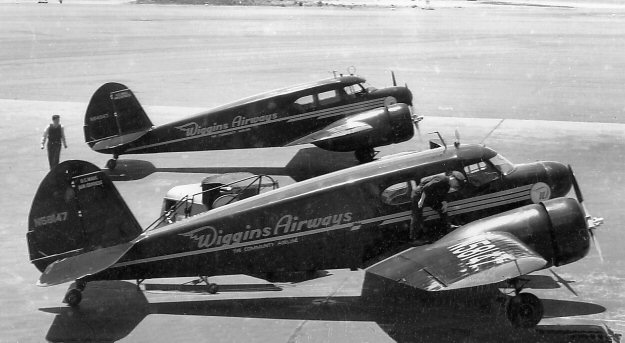 E.W. Wiggins was formed as a Fixed Base Operator (FBO) incorporated at Manchester, N.H
. in 1929 (doors were opened in 1930). In 1946 it acquired certfication to provide a Local
Service Operator route serving Boston and Albany. Services did not begin until 19 September
1949 at which time several other Hudson River Valley cities were added. It billed itself "The
Community Airline". Several Cessna T-50s (ex UC-78s) were used, two of which are seen
in the shot above at Logan Airport, Boston circa 1950. The machine in the background is
N58347. These scheduled services ceased on 1 August 1953 and its routes were taken over by
Northeast and Mohawk. A reconsituted version of the company still exists today and flies mainly
UPS and Fedex freight feeder services.