Delta-C&S Lockheed L-649A Constellation N86524 (c/n 2660)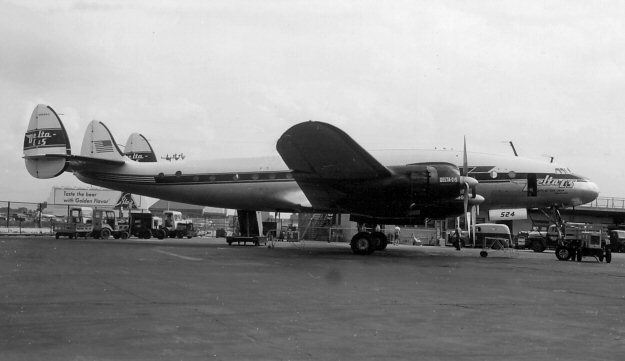 When Delta Air Lines merged with Chicago & Southern Airlines on 1 May 1953, not only did
they add 22 domestic cities and a Caribbean route to their (by then already) extensive network,
but they also acquired a fleet of Lockheed L-649A Constellations, a type which was new to the
airline. The Constellations were disposed of within a year, however, Delta preferring to use their
DC-6s on the new Caribbean routes. (A decision they were later to regret, since the Connies
were ideal for high density tourist "Coach" type operations). N86524, seen above in this image
from the Leo J. Kohn collection, was named "City of San Juan" with both C&S and Delta, and
was sold to Pacific Northern Airlines in 1955 having been converted to a model L-749A.