Delta Air Lines Convair 340-38 N4806C (c/n 74)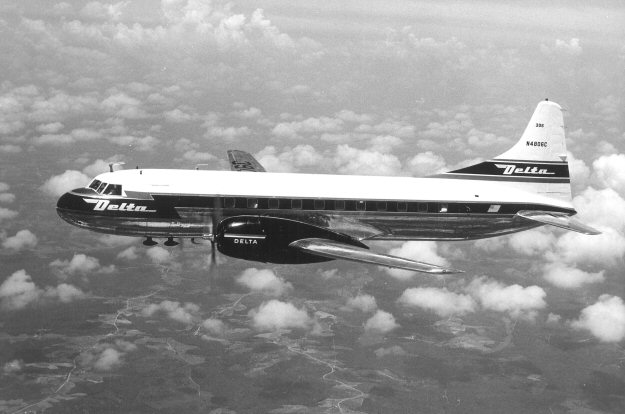 Early in 1953, and just before the merger with Chicago & Southern Air Lines, Delta began receiving
deliveries of its Convair 340s. These were purchased to replace the aging DC-4s on the short haul
routes. Not only were they far more economical to run, but were considerably faster than the old
Douglas machines. N4806C, along with all its other 340s was eventually converted to Convair 440
status. It was sold in 1970 and, after being operated by several leasing companies was withdrawn
from use and stored in Arizona in 1984. The photograph above is courtesy of Delta Air Lines.