Delta Air Lines Curtiss C-46 N9884F (c/n 33132)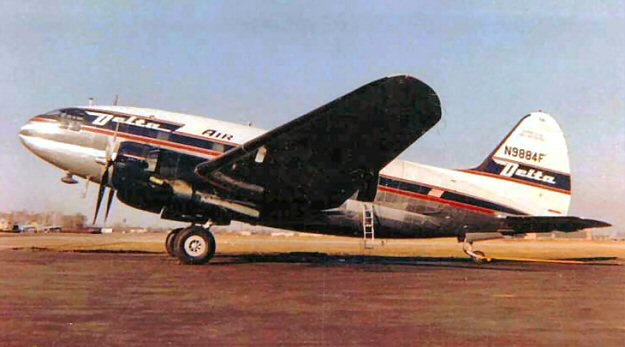 In 1957 Delta purchased five C-46s from Civil Air Transport (CAT) for air freight purposes.
. They were acquired via Asiatic Aeronautical Co in Taiwan and hence had the 'F' suffix
registrations, indicating a foreign base. N9884F was an ex C-46D-10-CU, previously
B-874. The C-46s were used for about a decade and did sterling work. N9884F was
sold in the Republic of Congo as 9Q-CZF. .