Delta Air Lines Stinson SM-6000-B Unknown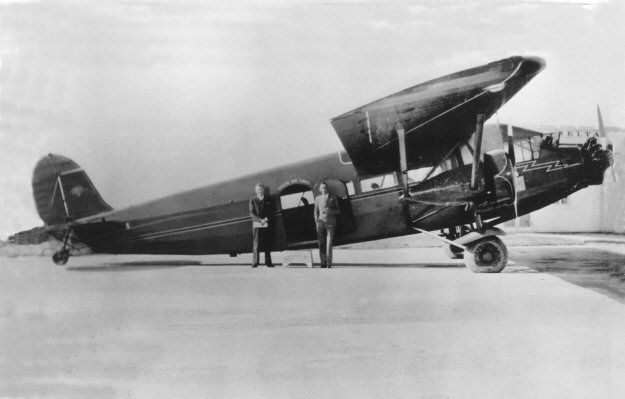 These early Delta Air Lines images really are dreadful. Even on the original print the registration
of this machine is not discernible. I suspect it would be one of the ex-Century Air Lines aircraft
in the NC108xx series. Anyway, in 1934, when the Post Office Department cancelled all the
existing air mail contracts and called for rebids, Woolman bid on, and was awarded, Contract
Air Mail Route # 24 to carry mail from Dallas to Charleston, South Carolina via Atlanta. Although
he still had some of his original Travelairs, several Stinson Model Ts (as the SM-6000 was often
called) were acquired. One of the gentlemen standing outside the (starboard) door is probably
the great C.E. Woolman himself.