Delta Air Lines McDonnell Douglas MD-90 N910DN (c/n 53390)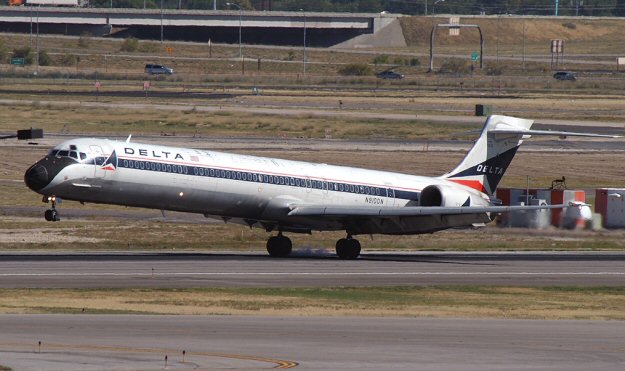 The MD-90 is the "ultimate stretch'" of the original Douglas DC-9 short range airliner, although
mods on the drawing board are destined to make it longer still. N910DN is one of some 33
operated by Delta and is seen here touching down at Salt Lake City International Airport in
September of 2003 in this shot from the Art Brett - Photovation collection. (For more on this
collection go to http://www.Photovation.net ) Despite the fairly recent date, this aircraft has
retained the old so called "widget" livery. Most had been repainted with the red and blue fin
and rudder by this late date. The MD-90s are due to be retired within the next couple of years,
assuming that Delta continues as a viable airline. For more on the future history see my note
at the end of the entry for the Boeing 777.