Delta Air Lines McDonnell Douglas MD-88 N986DL (c/n 53313)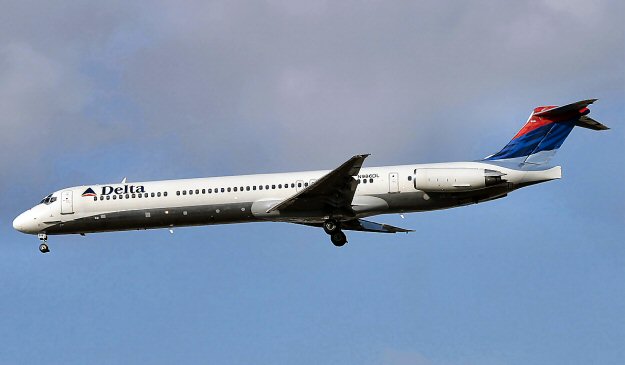 The MD-88 is basically the DC-9-82 with the advanced EFIS cockpit. The fuselage stretch
allows for a maximum 172 passenger capacity. In 1991 Delta ordered no less than 100 of them
for their shorter range stages. The above shot by Manas Barooah of N986DL on short finals
into San Jose's Norman Y. Mineta International Airport illustrates just how much has been added
to the basic DC-9 design. Delta have indicated that they will probably replace the MD-88s
with later model Boeing 737 series 800 or 900, but that conclusive has not yet been definitively
reached.