Delta Air Lines McDonnell Douglas MD-11 N802DE (c/n 48473)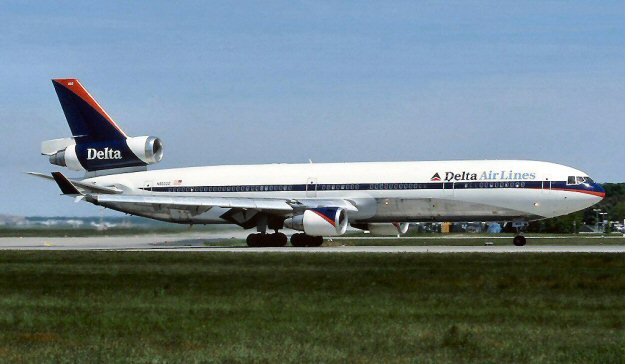 Delta was the first airline to offer service within the US on the MD-11 in 1990, although foreign
carriers (particularly in Europe) had been using them for years. Delta acquired a total of 17 of
them. N802DE was not delivered until 1992, and is seen above in this shot by Florian Kondziela
at Frankfort-Main in May of 2001. They were used for roughly a decade and then were either
sold to operators such as World Airways or parked out in the desert in Arizona awaiting further use
However, having said that, as recently as mid-summer 2005. N802DE was still at Hartsfield in
less than illustrious condition. Final fate unsure. Incidentally, for more of Florian Kondziela's
work go to his own website at: http://www.flowings.de Fascinating stuff!