Delta Air Lines Lockheed L-149 Constellation N88868 (c/n 2067)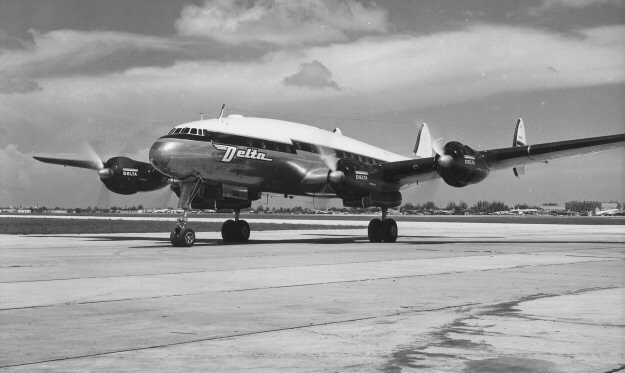 Following the disposal of the C&S L649 Constellations after less than a year, Delta retrospectively
realized that getting rid of them was not the smartest thjing they ever did, since this type of aircraft
were, in fact, ideal for vacation-package "Coach" type operations,a market they were just getting into.
Accordingly the airline purchased four of the earler model L-149 from Pan American. N88868 had
originally been built as a model L-049 and had been upgraded to L-149 status by a retrospectively
fitting model L-749 outer wing panels incorporating long range tanks. This machine was the former
"Clipper Golden Fleece". The Connies were sold in 1960, this one going to a series of leasing concerns
before being broken up in Galveston, Texas in 1974.