Delta Air Lines Douglas DC-7 N4876C (c/n 44680)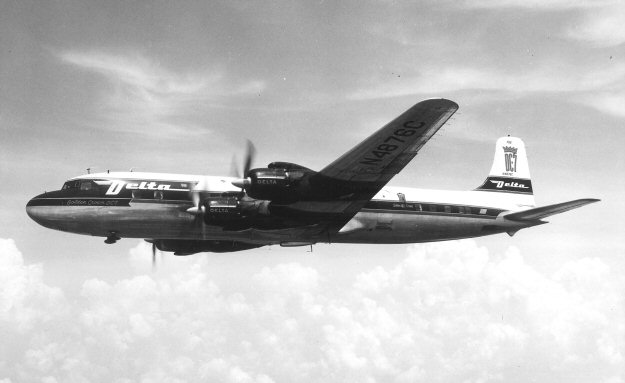 The pen-ultimate in piston engined airlines for Delta were the 10 DC-7s which came on line in
the mid 1950s. Since Delta never did operate prop-jets, (other than the Lockheed Hercules
freighters) these machines had to fill in the gap until the DC-8s became available in the late 50s
and early 60s. The DC-7s were named Golden Crown" by the airline Most of the fleet was
withdrawn from use and stored at Ontario, California, being broken up in 1974. An ignominious
fate for such grand old ladies..