Delta Air Lines Douglas DC-6 N1901M (c/n 43139)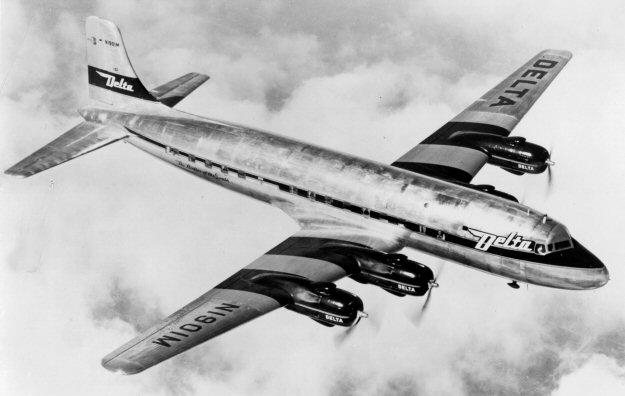 By 1948 Delta had received the first of its order for seven new DC-6s. Although the white top
was not then in vogue, the livery change effected with these new airliners was the one that would
be perpetuated over the next decade or so. N1901M remained with the company for twenty
years and was eventually broken up whilst in storage in Tucson, Arizona in 1974. The shot
below of

N1904M (c/n 42898)

in white top illustrates how the basic livery was adapted.
Finally, the lower close up shows N1901M again after the merger with Chicago and Southern.
The introduction of the DC-6s released the DC-4s for shorter haul local service operation.