Delta Air Lines Douglas DC-4 NC37472 (c/n 10444)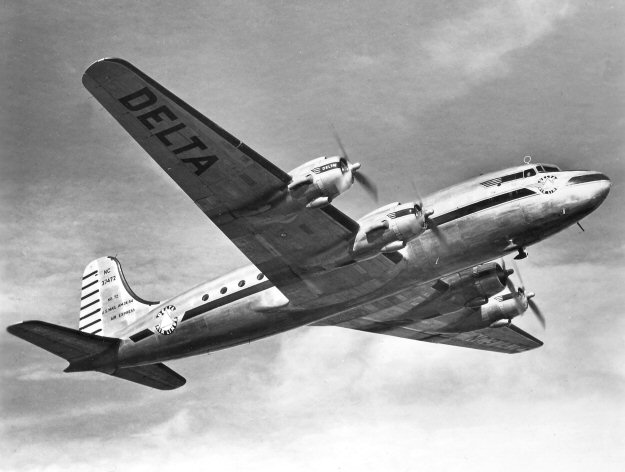 In 1946 Delta began receiving ex military C-54s which were put into service on its non-stop
Chicago - Miami run. NC37472 was a former C-54B-1-DC (42-72339) and was the
twelfth conversion by Douglas at Santa Monica to full DC-4 standard. Seen below is sister
aircraft

N37474 (c/n 27238)

in white top livery.