Delta Air Lines Convair 880-22-2 N8802E (c/n 7)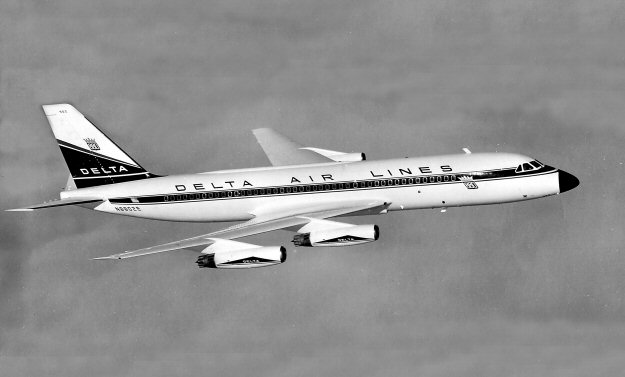 Eight months after the DC-8 commenced operations, Delta initiated another first with the introduction
of the Convair 880 into revenue passenger service. This occurred on 1 May 1960. The honors should
have gone to TWA who were instrumental in developing this General Dynamics produced aircraft, but
they ran into financial complications with major stockholder Howard Hughes and, as a result, did not
commence 880 service until 12 January 1961. Delta used their Convairs on both the Caribbean routes
and also on the Delta/American Interchange services to California. N8802E went to Transexecutive
Aviation in 1974 and was eventually written off at Mexico City in May of 1983 whilst flying for Groth
Air as N880SR.