Delta Air Lines Boeing 767-432ER N840MH (c/n 29718)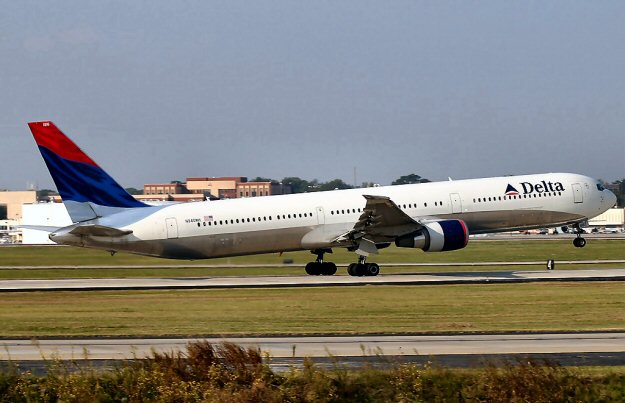 Chronologically this entry should be placed later down in the list, but I am electing to put all the767s
together, even though the first 767-432ERs did not come on stream until late in 2000. In fact, the
airlines' 100th 767 was a series 432ER. In addition to more lengthening, this aircraft features new
wing tips (although not exactly of the turned up winglets of Aviation Partners' Boeing 737 variety)
and a Boeing 777 style glass cockpit. Steve Hill's nice shot above shows a late model ER departing
Hartsfield Airport, Atlanta in Sept 2004. This aircraft replaced the trusty Lockheed Tristars and
McDonnell Douglas MD-11s which were finally withdrawn in 2004. In so doing, Delta became an
all twin-jet airline. I wonder why they have been registered in the MH series? Surely there were
more DA; DE; DL series left? How about "DT"? But MH?