Delta Air Lines Boeing 767-332ER N1610D (c/n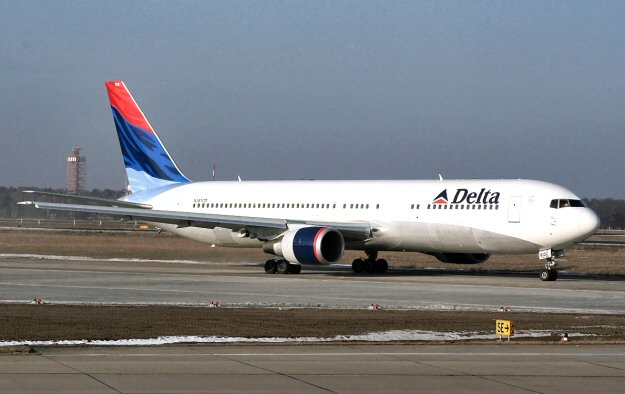 The Extended Range version of the Boeing 767 became the vehicle of choice of many airlines
for their overseas routes after the FAA allowed twin engined aircraft to be used on long over
water flights in the mid 1980s. They are especially useful for flights from North America to
Europe. This very recent shot (January 2006) by Jan Vogel shows a typical Delta 767-332ER
at Berlin's Tegel airport. The series 300 has two fuselage extensions totaling some 21 ft fore
and aft of the wing, allow a maximum passenger configuration of 360.