Delta Air Lines Boeing 767-232 N101DA (c/n 22213)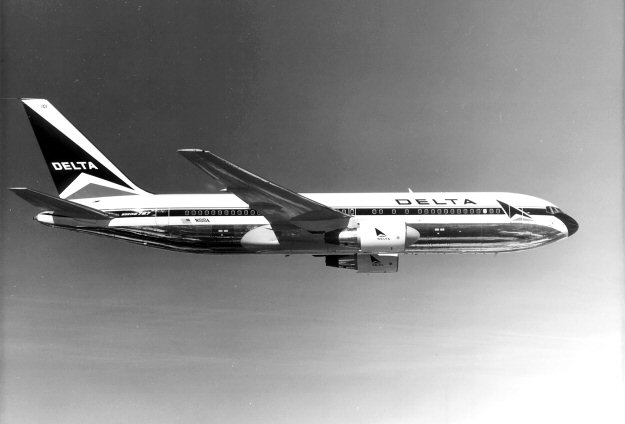 Delta put the wide body 767 in service in 1982, and they were gradually to assume the role formerly
undertaken by the valiant Lockheed Tristar. N101DA was the Boeing test and development aircraft
for Delta's 767 fleet and, as such, was not the first delivered to the airline. That distinction belonged to
the # 2 machine, N102DA, the $30M capital cost of which had ostensibly been paid for by employees
of Delta Air Lines through payroll deductions. This effort was organized by three Delta flight attendants
to show the employees' appreciation to Delta for its management and leadership during the early years
following airline deregulation. This aircraft, named "Spirit of Delta" was later repainted in a commemorative
paint scheme (reminsicent of the airline's 1940s livery) and toured the country to celebrate the airline's 75th
anniversary in 2004. It is seen in the nice image below by Michael McLaughlin departing La Guardia for
Atlanta in 2005.