Delta Air Lines Boeing 737-232 N301DL (c/n 23073)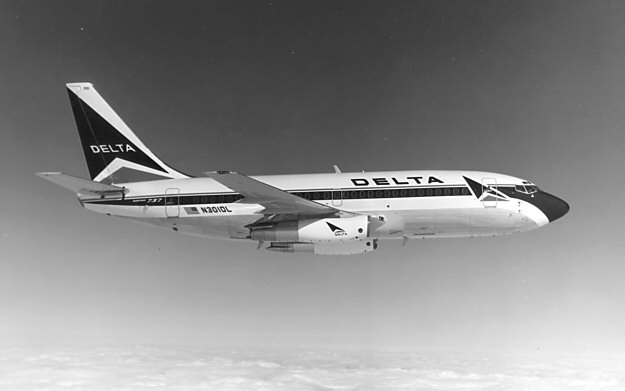 In 1982, to augment its DC-9s on the short haul routes, Delta ordered 33 new 737s from
Boeing. N301DL was the first and was delivered in October of that year. 737 schedules
commenced in January of 1984. Since that time the carrier has made acquisitions of
various margues of this popular airliner in the -300/-600/-700 and -800 strengths. In the
meantime many of the the older 737s, including N301DL were relegated to Delta's low fare
subsidiary Delta Express, a spinoff company created in 1996 to combat the budget carriers
such as Southwest. Mark Abbott's photograph, below, shows the same machine at Ft.
Lauderdale in January of 2003 so attired. Although still in existence, Delta Express had been
less than a spectacular venture and I understand many of its aircraft have returned to the mother
company and are now back in full Delta livery. N301DL evidently is one of them.