Delta Air Lines Boeing 737-832 N3759 (c/n 30815)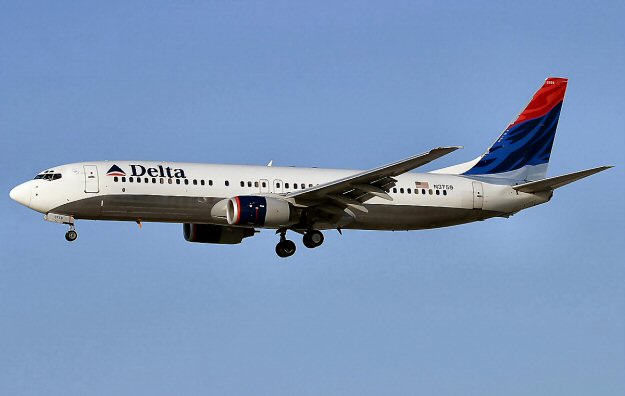 Another absolutely stunning image by Manas Barooah of a late model Delta 737-800 on short
finals into San Jose's Norman Y. Mineta International Airport in the summer of 2005. As I
have indicated before, any resemblance between this machine and the series 200 previously
shown is purely coincidental! In fact, in the over the two decades which have elapsed since
the 737 first flew, the advancements made to this "short haul" airliner have created, to all intents
and purposes, a completely different aircraft. I deliberately quote "short haul" since the 800
series is now easily capable of transcontinental schedules. The placing of this shot within the
Delta chronology is technically incorrect, since these late model 737s were not put into operation
until the 21st century. However, I decided to place the three variations of the basic design together
for ease of comparison.