Delta Air Lines Lockheed L-1011-1 Tristar N728DA (c/n 1173)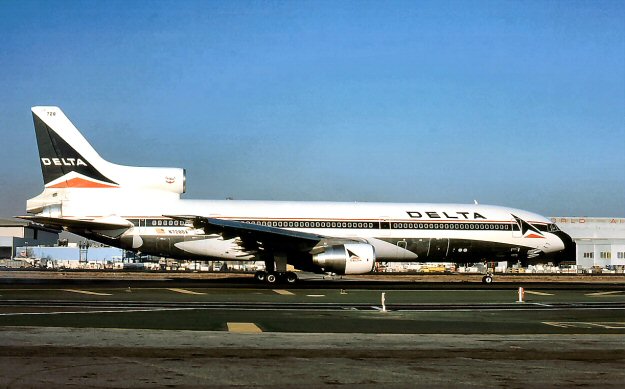 N728DA, seen here in this shot by Ellis M. Chernoff at LAX in October of 1980, had the
distinction of operating the last revenue scheduled run for Delta Air Lines on 21 July 2001.
The L-1011 was first put into service by Delta in 1973 and the type served the airline faithfully
for almost three decades. As a businessman in the 1970s I rode Delta's machines extensively
and often, and a wonderfully comfortable aircraft they were, too. At the end of its career
N728DA was donated to the Flying Hospital organization. The Tristars were eventually
replaced with Boeing 767s and McDonnell Douglas MD-11s.