Continental Airlines Douglas DC-6B N90860 (c/n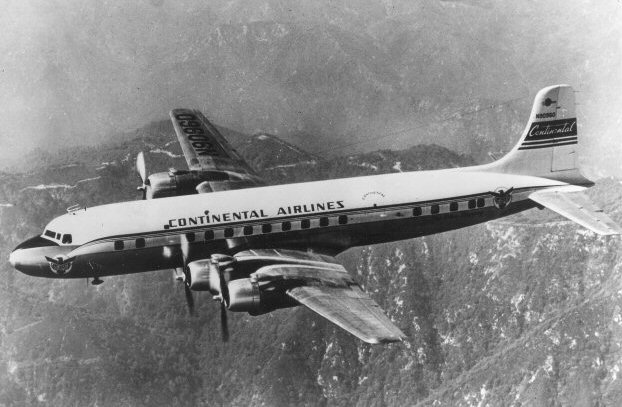 This grainy shot of a Continental Airlines over the L.A. Basin's San Gabriel Mountains is the
only one I have of the type in this livery. Continental was not a DC-4 operator since their stage
lengths didn't require large airliners. However, in 1953 the airline ordered three new DC-6Bs
from Douglas. These were probably ordered in expectation of receiving longer routes under
the Denver Case. Until that happened I am not sure on which routes these large aircraft were
flown. Possibly on the Kansas City - Denver - El Paso service.