Continental Ailines Convair 340-35 N90852 (c/n 22)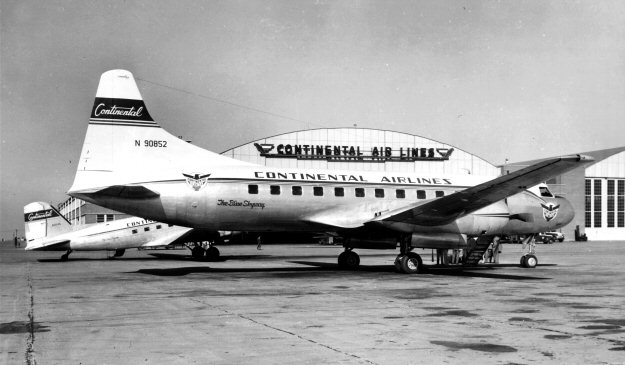 Continental were so happy with their Convair 240s that they followed them up with an order for
seven Convair 340s. N90852 was the first and was delivered in October of 1952. White topping
was now the order of the day. Gone was the

"Skystreamer"

on the tail, although "The Blue Sky-
way" was retained on the rear fuselage. This shot was taken at company headquarters at Stapleton
Airfield, Denver.