Continental Airlines Boeing 777-224/ER N78009 (c/n 29479)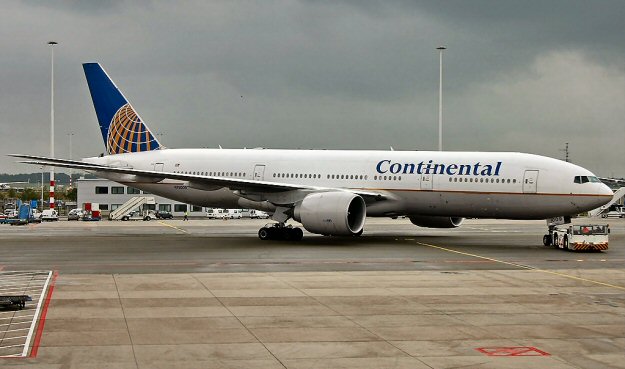 Currently the largest aircraft in the Continental inventory, the 18 Extended Range Boeing 777s
are all used on overseas routes. This nice shot was captured at Amsterdam's Schipol Airport
by Kevin Wachter in June of 2004 as N78009 was being towed to the gate. The airline, now
the nation's fifth largest, currently serves some 130 domestic and 100 international locations.
CO, along with United and American, now offer non stop flights from China to the US. The
airline maintains an all Boeing fleet, having entered into an "agreement" with that manufacturer
in the 1990s. There is nothing contractual in this, since the EU banned such action, but, of
course, cannot prevent a "gentlemen's agreement".

.