Continental Airlines Boeing 757-224/ET N14115 (c/n 27557)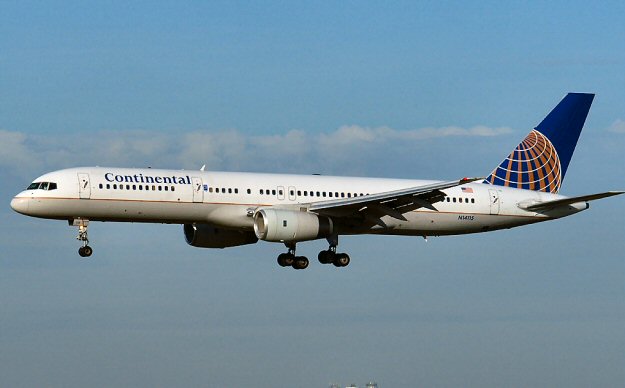 Continental were somewhat late in receiving the first of their Boeing 757s, not doing so until 1994.
However, they now have over 40 of the series 200s and 14 series 300s. The -200s are used on
both domestic and international routes, (mainly to Europe) the latter having 16 BusinessFirst sleeper
seats. The fine shot above, by Jonathan Simmons shows one of the international variety on short
finals into Elmdon Airport, Birmingham, UK in September 2003.