Continental Airlines Boeing 737-130 N409PE (c/n 19026)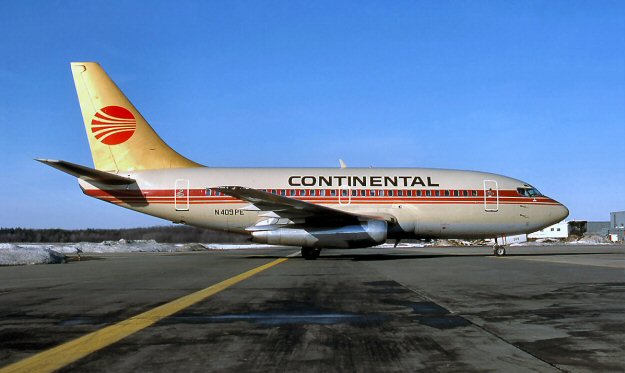 Continental began operating 737s when they received a large jolt of them by default. i.e. they came
from the folded People Express and Frontier Airlines acquisitions of Frank Loranzo. They later went
ahead and ordered new later model 737s themselves. This short-bodied example is seen wearing
People Express cheat lines under Continental titles, although the golden tail gives it some Continental
authenticity. This shot was taken by Bob Garrard at Washington - Dulles International Airport in May
of 1987, just after the take-over of PE. This aircraft was a very early 737 and had originally been
delivered to Lufthansa as D-ABEP in June of 1968. The early 737s were retained long enough by
Continental, to be re-registered into their series, this one becoming N14209.