Continental Airlines Boeing 720-024B N17207 (c/n 19002)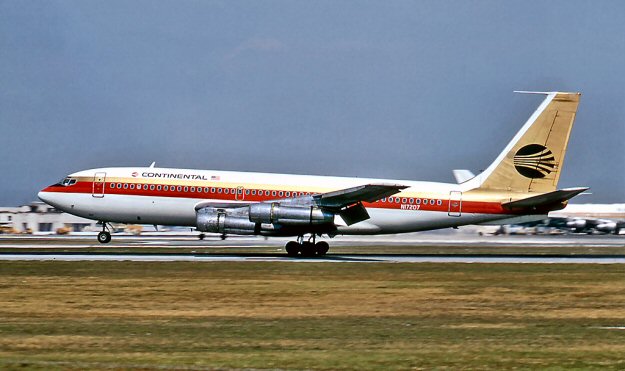 When the slightly smaller Boeing 720 came out in 1962, Continental ordered four of them, doubling
the order eventually. N17207 was one of the last of this type to be delivered, and is seen above
touching down at Miami International Airport in February 1974 in this shot by Bob Garrard. By
this time the network had grown to link Denver with Florida.