Command Airways Beechcraft 99 N7507N (c/n U-27)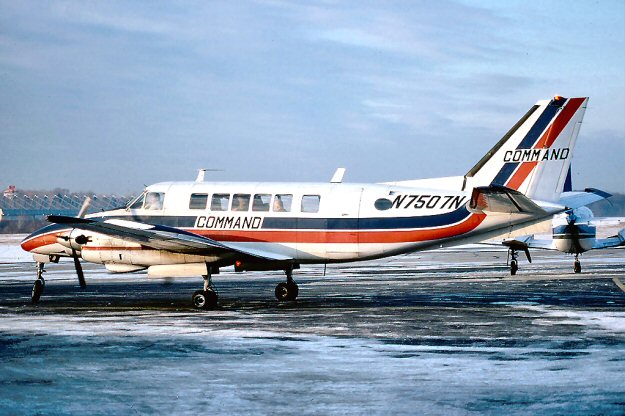 One of the largest employers in Poughkeepsie was IBM and Kingsley Morse, founder of Command
Airways received the official O.K. from the computer giant for its staff to use his airline (they had been
prohibited from flying with its predecessor, Mid-Hudson Airways). Command's schedules to the New
York City major Airports, White Plains and also to Burlington, VT, was ideal for IBMers. Three fifteen
seat Beech 99s were purchased in 1968. Seen above is the first at a snowy Westchester County Air-
port, White Plains, NY in January 1978 in this shot by Howard Chaloner.


Note:

Command also operated three DHC-6 Twin Otters, but I have not been able to secure an
image of one. The first machine (N202E) was purchased by Morse with another company director
and leased back to the airline. The company later acquired two more with which to augment its
capacity. This ubiquitous commuter liner, as usual, provided sterling service until retired in 1983.