Command Airways Beech D18S N9822Z (c/n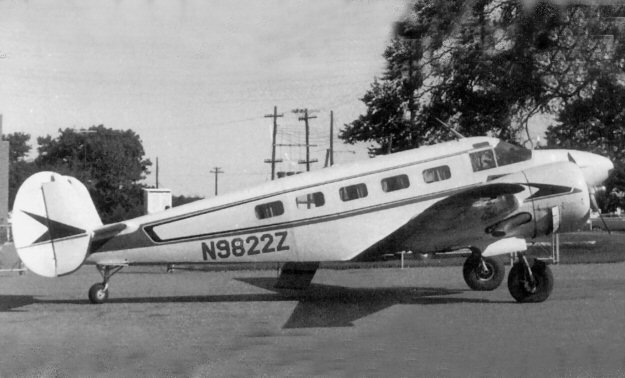 Although not bearing airline titles, this ex C-45 was one of the aircraft acquired by Kingsley G.
Morse when he acquired the assets of Mid-Hudson Airlines of Poughkeepsie, NY in 1955.
With this machine and one other C-45, plus an Aero Commander, Morse opened up a route
from Poughkeepsie to New York City in July 1966, changing the name from Mid-Hudson to
Command Airways, a moniker he hoped would inspire confidence in the new venture. It did,
and the commuter airline grew.