Comair Saab/Fairchild SF340A N344CA (c/n 025)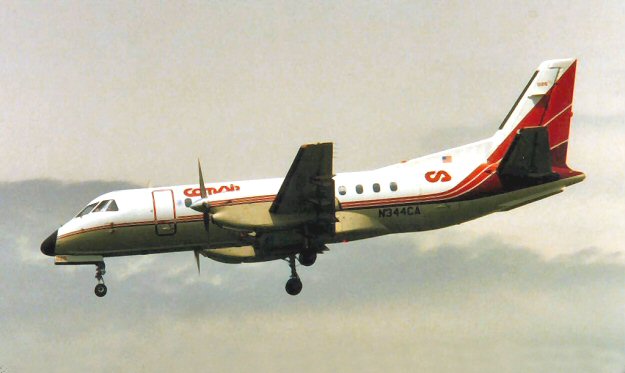 Comair was the first US operator of the Saab/Fairchild SF 340, its first machine coming on line
in July 1984. Possessing, as it did, 33 revenue passenger seats, its use forced Comair to apply
to the FAA for permission to operate under Part 121, and upgrade froim its Commuter status
under Part 135. By this time Comair's routes ranged from Birmingham, AL in the south to Mil-
waukee, WI in the north. A decisive move was made shortly afterwards when, in September
1984, the airline became a fully-fledged Delta Connection carrier. John Kelley took the above
shot as one of Comair's 18 Saabs was on short finals ro Toronto's Lester B. Pearson International
Airport inApril of 1993.